By Malika Comfort, Global Operations Manager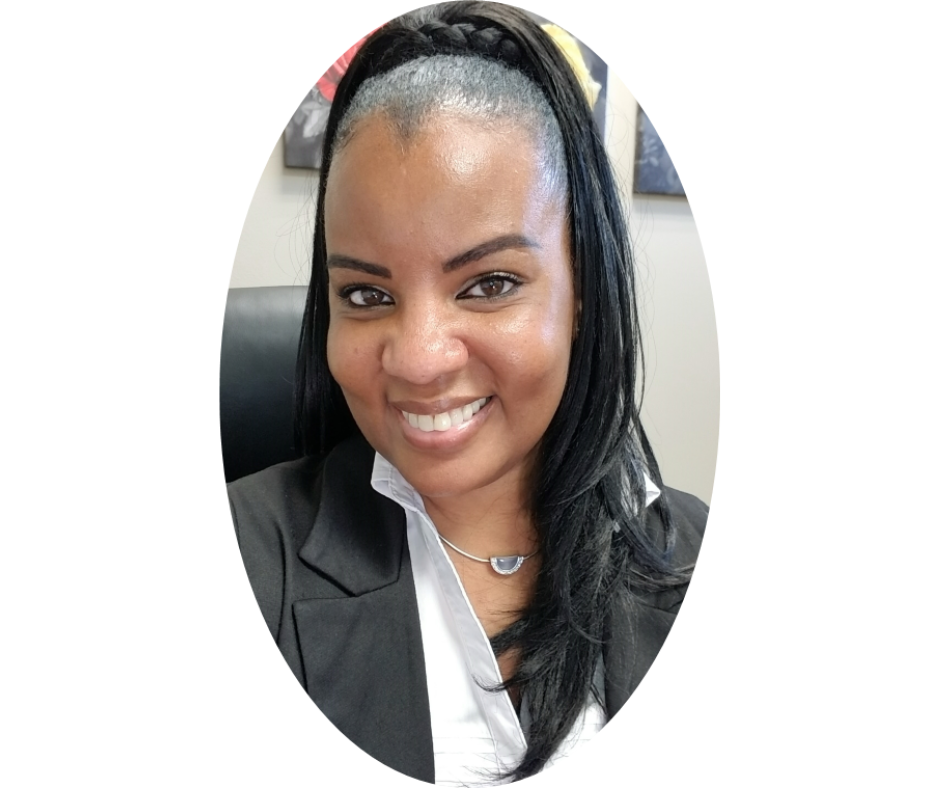 Healthy nutrition is the most under-utilized and underrated form of support for the body, but what is nutrition? In fact, when people proclaim to make changes for a better life and well-being, shifting eating habits is typically at the very top of the list. Why? Because most people know that what you eat is directly associated with better sleep, weight management, mental health and focus, mood and even energy. So it goes without question that healthy nutrition will help you feel your very best. But to make the most excellent choices for a healthier lifestyle, let's first consider – what is nutrition, and why does it matter what we eat.
Does All Food Nourish Your Body?
We know that nutrition, simply put, is food or nourishment. However, according to the Oxford dictionary the literal definition is this:
nu·tri·tion
/no͞oˈtriSH(ə)n/
noun
the process of providing or obtaining the food necessary for health and growth.
So, if providing your body with food is necessary for health and growth, it can be assumed that good quality food is required for great health and excellent growth. But not all food is healthy or helpful. For instance, a bag of chips may be considered food and quite tasty to eat, but because potato chips are lacking quality substance, are high in sodium, saturated fats, and other processed ingredients, eating that bag of chips does not add to your health or growth. Instead, it may cause unwanted side effects, and if you only ate potato chips as part of your daily diet, you'd be lacking many nutrients vital for life. Also, if you only consumed other similar junk foods absent of wholesome nourishment as part of your daily food, you may contend with weight control, sleeping difficulties, concentration, an overall feeling of unwellness and even fatigue, potentially causing many health issues.
Therefore, the types of foods you eat daily does matter and if you want to be at and feel your best, you must start with eating a nutritious and balanced diet each day.
What is Nutrition in Food?
To obtain the right kinds of food to help our body flourish, we must first think about the primary nutrients our bodies need daily. Consuming the right nutrients play a key role in nutrition, and there are two main nutrient types which are classified as:
Macronutrients – required in large amounts for energy
Micronutrients – required in small amounts for a healthy metabolism
And of the two nutrient types, there are 7 primary groups of nutrients required for a healthy nutritious diet. These 7 essential categories consist of:
Carbohydrates – Examples of healthy options: sweet potatoes, brown rice, mangoes, oats, quinoa, beans, white potatoes, beets, carrots, bananas (1)
Proteins – Examples of healthy options: eggs, tree nuts, legumes, soy, Greek yogurt, tuna, lean meats, salmon
Fats – Examples of healthy options: olives, canola, peanut, and sesame oils, avocados, Nuts: (almonds, peanuts, macadamia, hazelnuts, pecans, cashews), peanut butter, sunflower, sesame, and pumpkin seeds, flaxseed, walnuts, Fatty Fish: (salmon, tuna, mackerel, herring, trout, sardines) fish oil, soybean, safflower oil, Soy milk, tofu (2)
Vitamins – dark leafy greens, fruits, Vitamin A, Vitamin B, Vitamin C, Vitamin D, Vitamin E, Vitamin K, (3)
Minerals – Calcium, Iron, Magnesium, Zinc (3)
Dietary fiber – Examples of healthy options: raspberries, pear, boiled green peas, boiled broccoli, boiled turnup greens, whole wheat pasta, barley, bran flakes, quinoa, oatmeal, split peas, lentils, black beans, baked beans, chia seeds, (4)
Water – you should drink about 15.5 cups (3.7 liters) of fluids a day for men – and about 11.5 cups (2.7 liters) of fluids a day for women (5)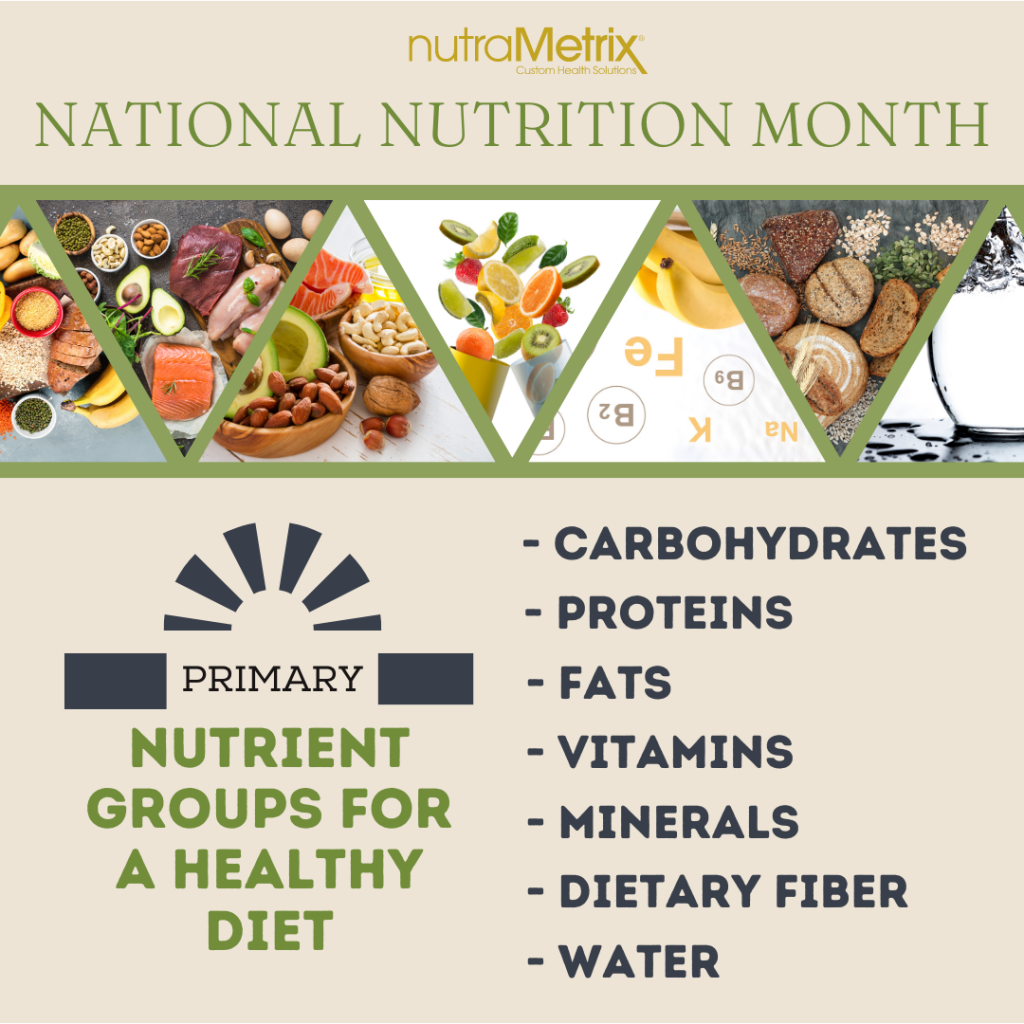 What is Nutrition in Beverages?
Consuming food full of wholesome nutrition will leave you feeling guilt free and full of the good stuff; but don't wash all the goods away with the bad. With every meal you should be drinking a tall glass of water to help digest your food, and other beverages in much smaller moderation. If there is a healthier alternative available, go for it! Just keep in mind that drinks that are high in sugar or sugar substitutes, high sodium, alcohol, and other artificial flavors can wreak havoc on your sensitive system.
Here are 8 Healthiest Drinks Besides Water, According to Registered Dietitians (6)
Flavored Sparkling Water
Kombucha
Green Tea
Smoothies
Hibiscus Tea
Coconut Water
Low-fat and fat-free milk
Kefir
What is Nutrition in Exercise?
How does your body burn up all of the nutrients you've consumed throughout the day? If your first thought was exercise, you totally guessed it. Nutrition is to exercise as air is to water – all very essential to keep you well and alive – take any one of these away, and the body will fail eventually. So it is not only important to consume the right nutrients every day, but to also release stored energy and fat through physical activity and exercise.
Here are 7 Nutrition rules that will fuel your workout (7)
Rule # 1: Pay attention to nutrition basics
Rule # 2: Fuel up (even if your goal is to lose weight)
Rule # 3: Love carbs (you need them) – During a workout, carbohydrates fuel your brain and muscles, so eat the good ones!
Rule # 4: Rebuild with protein
Rule # 5: Don't ignore fats – Fat provides energy and helps your body absorb vitamins.
Rule # 6: Know what you need pre-workout – As a general rule, eat one to three hours before your workout, even if you are going to do sustained, high-intensity activity, like a half marathon.
Rule # 7: Remember the post-workout 15 – Research suggests that eating foods high in protein after your workout (within 15 minutes), provides essential amino acids that build and repair muscles.
In summary, if you want to better control how you feel each day, consider what you are packing into your system through food choice and exercise. For a quick and low maintenance routine, meal prep with your favorite nutrient types from above, pack plenty of water and a healthy beverage as an extra treat. Snack throughout the day, stand up and move around when you can, take a walk in nature when possible, and get in at least 30 to 60 minutes of exercise.