How You Can Help Them Through Their Changing Environment – By: Malika Comfort nutraMetrix Global Operations Manager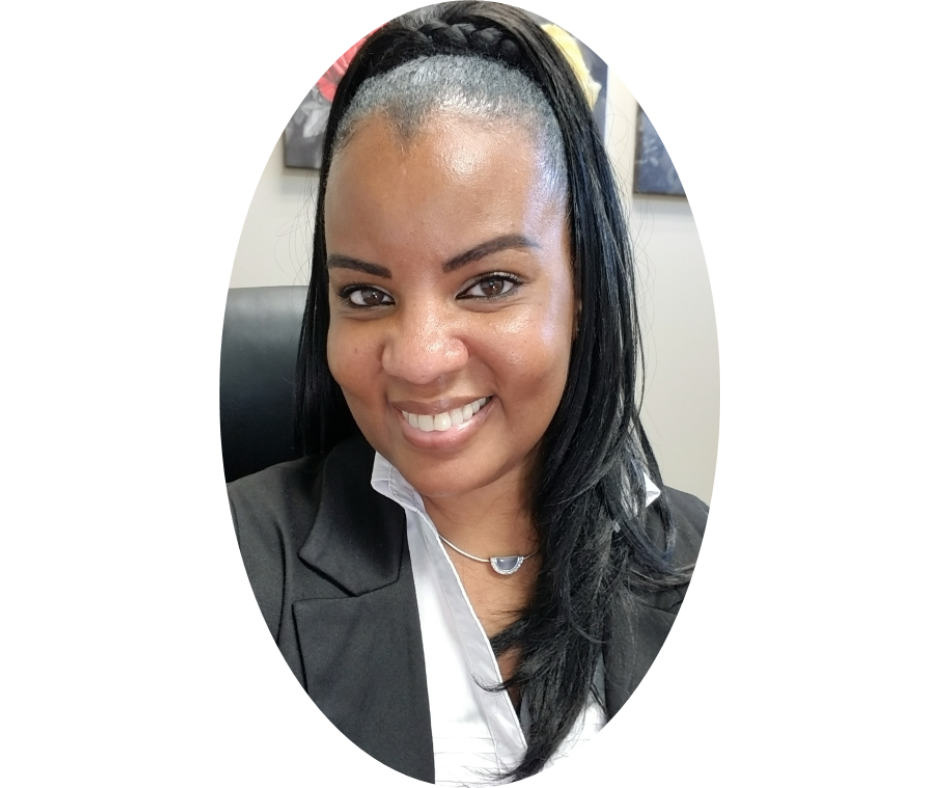 Let's face it, there's no easy way to describe the period where adolescent children begin to move into that mysterious phase we may describe as tween, preteen and even young adult. During this stage, they may become more irritable, frustrated with small tasks, lose interest in activities they once loved, and sometimes appear overwhelmed with everything in life. As a parent you might experience a lot of slammed doors and many rolled eyes, but are they just being difficult or is something happening internally that they themselves may not be able to explain? You might be surprised to know that there are ways you can help them through these tough years.
From Calm to Calamity
Immediately after birth, the body begins to continually change in ways science can't always provide an explanation for, which is why we are always exploring new ways to preserve our health and vitality. One of the most remarkable changes typically happen during the pre or teen years, and we often refer to this as puberty.
During puberty, hormones change a young person's mental, emotional and physical appearance, and this may be a time where they struggle to find and take control of their identity. (1) Some of the changes you may notice in preteens and young adults could be:
New friends or friend groups
Interests or (no interests) in new activities
More attention to their body or appearance
Feelings of being uncomfortable or uneasy
Irritable or moody
Lack of interest in sports or activities
More secretive or quiet
Loss or gain of appetite
Taking more frequent or longer showers
Behaving more mature, or lack of interest in childhood toys
We Were All Once Tweens
In adult years, it is quite easy to forget how it felt to go through puberty since those hormonal changes are so far removed, and we suddenly can't relate to or understand teens and young adults. While they are contending for more control, parents are also vying to maintain control. We may want to give them more freedom to grow but unsure if they are ready to handle the responsibilities that come along with adulthood. This may lead to both parents and teens feeling frustrated and lost. Here are some tips that may help you both get through these years:
Listen to understand instead of to respond – listen more instead of talking at your teen. Ask questions to hear how they form their thoughts and reiterate their suggestions back to them so that they hear their own words in a different voice or tone. This will help them to understand how it sounds when it's repeated. And always try to remain calm and talk kindly to your teen or young adult; this goes a long way with forming trust. They may be quickly excitable during these times but try not to match emotion with emotion.
Find calm, private activities you both enjoy and can spend time together – like gardening, painting, walking, or cooking. This helps to establish a good routine where you may be able to talk about things that may be uncomfortable or important while in a relaxed and familiar atmosphere. It doesn't always have to be an intense conversation or about the birds and the bees, but this will give them a safe space away from others where they feel more comfortable to talk freely.
Avoid common open-ended questions – instead of asking how school was or how their day went, ask questions that entices a more elaborate explanation or story. This helps them to feel that you are truly interested in what's going on in their life. For example, instead of asking how school went, perhaps ask: did anything fun or funny happen in any of your classes today, or: did you feel like you were prepared for your day today. The goal is to get them to talk about things that happened throughout their day, not for them to reply with fine, no or it was good.
Have good routines in place – there's nothing worse than being unprepared for your day, forgetting items at home or feeling hungry due to skipping meals. Teens may feel this more intensely because they are still learning how to navigate through new emotions. Having easy set routines can help them feel better and more prepared.
Add proper nutrition – it is almost guaranteed that a lot of teens and young adults are not getting the proper nutrition they need to help them through the day. Just like adults, teens need full concentration and focus for sports and school, and if they are mostly consuming sugary snacks and drinks, they will more than likely be deficient in important nutrients. In addition to a healthy diet, make sure your teen and young adult take vitamins and supplementation daily that will help support cognitive and healthy neurological function; and starting earlier in life is even better!
Where Do You Start?
There are many supplements on the market today, but how can you be sure you are providing your teens and young adults with the best supplementation? Here are non-negotiables you should always look for in consumer products:
Essential and Special Ingredients
Scientific Support
Potential Results and Benefits
Product Safety
Verification and approval by a Certificate of Analysis (COA)
GMP (Good Manufacturing Practice) Standards
nutraMetrix has a product line that helps you provide the best and most efficient nutrient delivery system on the market for infants and children, and these supplements are a sure guide to help your children feel their optimal best. nutraMetrix DNA Miracle products can be used as early as birth and beyond, like nutraMetrix DNA Miracles® 3-in-1 Shampoo, Body Wash + Bubble Bath, nutraMetrix DNA Miracles® Natural Soothing Ointment, nutraMetrix DNA Miracles® Natural Diaper Cream and many more skincare products formulated especially for delicate and sensitive skin. nutraMetrix DNA Miracles also provides high quality supplementation including vision support, multivitamins, digestive health, and even supplementation that supports the body's natural immune response.
However, we at nutraMetrix also understand that teens and young adults need specific superior ingredients necessary to help them through their changing environment.  We are proud to introduce nutraMetrix® AXIS Nutrition™ Mental Emotional Balance, especially formulated for those 12 years of age and older!
nutraMetrix® Axis Nutrition™ Mental Emotional Balance is a gluten-free, vegan dietary supplement offering select ingredients that synergistically help to support a healthy nervous system and support mental focus in times of stress. Our state of mind is affected by hormones and the different amounts of neurotransmitters that excite, modulate, or inhibit chemical messages from one neuron to another. Together these hormones work to regulate or carry out a specific function of the central nervous system. Hormone fluctuations can impact the behavior and levels of the neurotransmitters located within the brain. Overall, maintaining a healthy balance of neurotransmitters in the brain enables our bodies to regulate mood and attention. Without a healthy balance of our neurotransmitters, we may find it more difficult to support our emotional wellbeing in stressful situations.
nutraMetrix® Axis Nutrition™ Mental Emotional Balance is formulated with 30 mg of saffron, extracted from the stigmas of the lavish crocus sativus flower, grouped with 200 mg of magnesium and 29 mg of gamma-aminobutyric acid (GABA). These products, in conjunction with healthy lifestyle habits, can help support emotional wellness and mental clarity in times of stress.
Benefits of nutraMetrix AXIS Nutrition Mental Emotional Balance include*:
Supports mental and emotional equilibrium
Supports a healthy emotional disposition
Promotes emotional wellness in stressful situations
Helps support calmness
Helps maintain a feeling of ease
Helps support feelings of assurance
Supports normal levels of serotonin
Helps promote mental focus and clarity in times of stress
Helps support healthy neurological function
Helps support a healthy nervous system
Helps maintain normal learning and memory function
Helps support healthy sleep duration
Visit www.nutraMetrix.com to learn more about nutraMetrix® AXIS Nutrition™ Mental Emotional Balance today and help your young adults feel their best!
*These statements have not been evaluated by the Food and Drug Administration. This product(s) is not intended to diagnose, treat, cure or prevent any disease.
(1) https://www.cdc.gov/ncbddd/childdevelopment/positiveparenting/adolescence.html