By: Lovonda Freeman, Product and Health Content Coordinator | nutraMetrix
Sexual health is an important aspect of overall well-being for both men and women, and a fulfilling sex life can bring about many physical and emotional benefits. If you want to take care of your sexual health, incorporating supplements that promote sexual wellness can be a great way to support your sexual function. In this article, we will discuss how these supplements can help maintain a healthy libido, promote normal sexual function, and support normal blood flow to the genitals.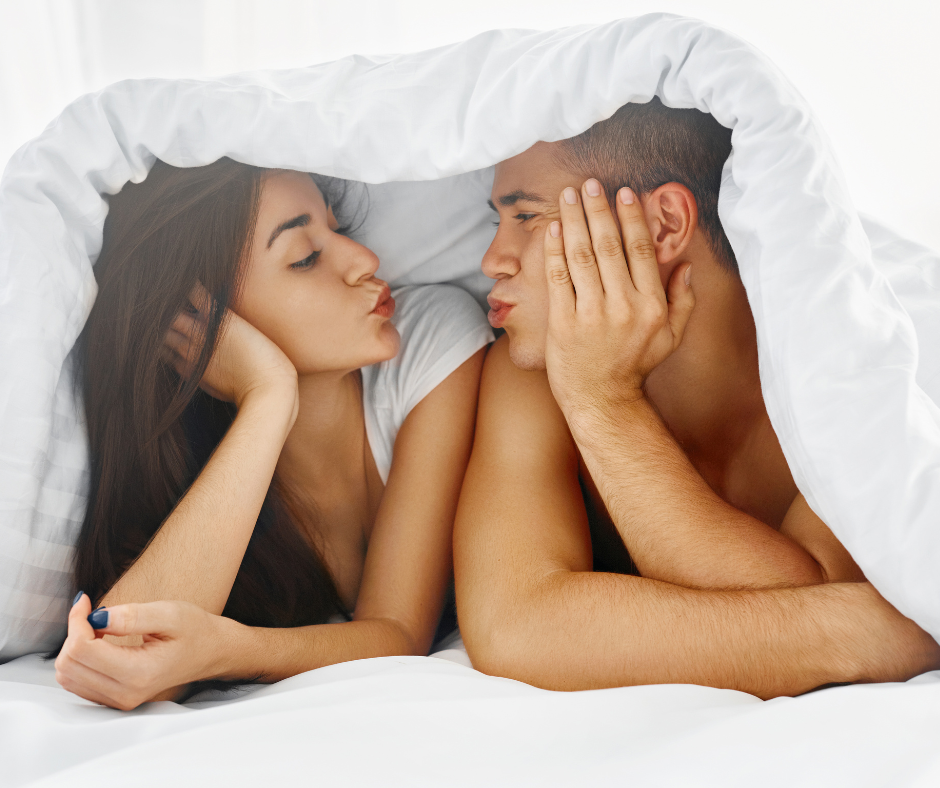 As we age, it's common for libido to decline. Maintaining normal sexual function is crucial for sexual health. That's where supplements like nutraMetrix Isotonix® Sexual Health can help for men and women . This supplement supports healthy blood flow and promotes normal nitric oxide levels, which can help the body maintain normal sexual function.
Let's take a closer look at the key ingredients in nutraMetrix Isotonix® Sexual Health:
Ingredient Fenugreek for Sexual Health: 300 mg
Fenugreek is a clover-like herb that is native to the Mediterranean region, southern Europe, and western Asia. While fenugreek leaves are eaten in India as a vegetable and the herb has traditionally been used to support other areas of health, studies point to a role in supporting sexual health. Fenugreek works to promote sexual drive in both men and women, also playing a role in maintaining sexual function. The active component of fenugreek contributing to sexual well-being is a quality percentage of saponin glycosides to support desire and vitality for both men and women. The main benefits are seen in sexual arousal and drive. Studies have shown that fenugreek may show promise for maintaining sexual function in both men and women.*
Ingredient Red Ginseng for Sexual Health: 300 mg
Red ginseng (also known as Korean or Panax ginseng) grows on moist, shaded mountainsides in China, Korea, and Russia. It is a perennial herb that reaches heights of two feet or more and is distinguished by its dark green leaves and red clusters of berries. Ginseng is an adaptogen and has a wide variety of health properties. By acting as an adaptogen, it supports the body's ability to deal with the effects of mental and physical stress and supports physical (including sexual) and mental health. Regarding sexual health, red ginseng has been shown to support healthy sexual desire and help maintain normal sexual function in both men and women. It works to promote the normal production of nitric oxide, thereby supporting healthy blood vessel dilation. Both desire and circulation are vital to a healthy sex life.*
Ingredient Tribulus terrestris for Sexual Health: 300 mg
Research shows that taking Tribulus seems to support libido, sexual desire and help maintain normal sexual function in both women and men.*
Ingredient Pine Bark Extract (Pycnogenol) for Sexual Health: 25 mg
Pycnogenol is a natural plant extract from the bark of the maritime pine tree, which grows exclusively along the coast of southwest France in Les Landes de Gascogne. This unspoiled and natural forest environment is the unique source of pine bark. Pycnogenol is one of the most researched ingredients in the natural product marketplace. Published findings have demonstrated Pycnogenol's wide array of beneficial effects on the body. Pine bark extract is a combination of procyanidins, bioflavonoids, and organic acids. The extract promotes the normal production of endothelial nitric oxide, which promotes the normal dilation of blood vessels. With its known effects on blood vessel dilation and nitric oxide production, Pycnogenol is an excellent factor for promoting sexual health and wellness.*
Taking care of your sexual health is essential for your overall well-being. Supplements that support healthy libido, maintain normal sexual function, and promote healthy blood vessel dilation can help you enjoy a more fulfilling sex life and support your overall health and well-being. Incorporating key ingredients like Fenugreek, Red Ginseng, Tribulus Terrestris, and Pine Bark Extract (Pycnogenol) can be an effective way to support your sexual health.
*These statements have not been evaluated by the Food and Drug Administration. This product(s) is not intended to diagnose, treat, cure or prevent any disease.
‡As Pycnogenol®. Pycnogenol is a registered trademark of Horphag Research Ltd. Use of this product may be protected by one or more U.S. patents and other international patents.