By Deja Becknell, BSN
nutraMetrix Health & Nutrition Writer
During an average lifetime, the heart will beat more than 2.5 billion times1. Due to the heart's never-ending workload, we do ourselves a favor when we take care of it from the inside out. As we all know, diet plays a huge role in heart health. Often confused about what to buy at the grocery store? This list will help you pick out some of the best food options for your heart.
Whole Grains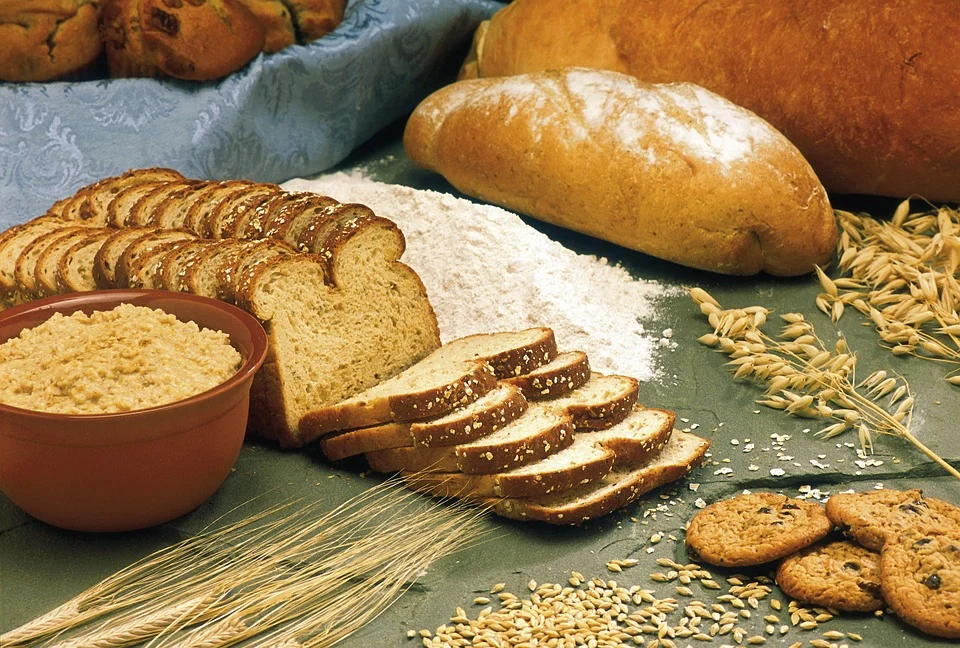 Low-carb diets are popular, but what's more important is the quality of the carbohydrate you consume, not all are created equal. Refined carbs such as white bread, pastries, sodas, and sweets are often stripped of fiber and nutrients the body needs. Whole grains are a wonderful source of fiber that also may help in keeping blood pressure within healthy ranges, supporting heart and cardiovascular health. By opting for whole grains, you have access to a wide range of nutrients including fiber, vitamins, minerals and antioxidants. Some healthy options include whole steel cut oats, brown or black rice, millet and barley. Though technically seeds, quinoa and amaranth, sometimes referred to as "super grains" also make fantastic alternatives for individuals looking for gluten free and high protein vegetarian options.
Leafy Green Vegetables
Leafy green vegetables are a great source of vitamins and minerals while also being rich in dietary fiber and low in calories. Broccoli and other green veggies such as kale, cabbage and spinach are loaded with B6 vitamins, potassium, folate, calcium and fiber that help cells function their best.
*Tip: Keep vegetables washed and cut so they're easy to grab and prepare.
Fatty Fish & Fish Oil
Salmon and other fatty fish are jam packed with omega-3 fatty acids. Omega-3 fatty acids play important roles in brain function, healthy cholesterol levels and normal growth and development. Eat fish high in omega-3s, such as salmon, tuna, mackerel, herring and trout.
Berries
When it comes to healthy foods that taste great, it's hard to beat berries! Berries are one of the most versatile sources of phytonutrients and fiber. Currently, only 32% of adults meet the recommended fruit intake2. Studies show that the regular consumption of fruits has been correlated with healthy vascular function due to their antioxidant concentration2. Blueberries, blackberries, strawberries and raspberries all make great choices.
Avocados
This trendy superfood lives up to the hype. Avocados contain healthy fats that can be beneficial for cardiovascular health. It's natural to want to shy away from high-fat foods if you're trying to lose weight. However, avocados are unique. This delicious, creamy fruit contains monounsaturated fat, which may help keep LDL ("bad") cholesterol in healthy ranges. They also contain lots of dietary fiber, potassium and antioxidants, which help to keep your heart healthy and thriving.
Walnuts
Adding nuts to your diet can help maintain healthy cholesterol levels and blood pressure. Walnuts are a rich source of alpha-linolenic acid (ALA), which is the plant-based omega-3 fatty acid. Nearly all nuts are filled with heart-healthy polyunsaturated and monounsaturated fats. Almonds and macadamia nuts are also great options to choose from. Keep in mind that small portions contain large amounts of calories, so practice moderation when eating them if you follow a low-fat diet.
Beans
Beans and other legumes are excellent for supporting cardiovascular health and blood sugar levels because they are high in heart healthy fiber, plant protein and other micronutrients. To make it even better, beans are also cholesterol-free and low-glycemic. Some easy options include black beans, black-eyed peas, kidney beans and lentils.
By preparing foods properly, we can make them more gut-friendly and beans are a prime example. Soaking beans before cooking allows some of the complex sugars that can make them hard to digest to be broken down, reducing the chance of digestive disturbances like bloating and gas.
Dark Chocolate
Chocolate may not be number one on your list when you think of healthy foods, but there's more to chocolate than meets the eye. Dark chocolate can be a great treat for the heart. Dark chocolate is rich with cocoa solids, which contain flavonoids – plant compounds with powerful antioxidants. The higher the percentage of cocoa the better! Look for bars that have a cocoa content of 70% or higher. Dark chocolate in small amounts (1-1.5 oz serving) can be a great addition to a well-balanced diet.
The key to longevity begins with taking great care of your heart. Nutrient-rich foods contain minerals, protein, whole grains and other nutrients that may help support weight management and overall cardiovascular health.
Article Sources:
Public Broadcasting Service. NOVA Online | Cut to the Heart | Map of the Human Heart | Amazing Heart Facts. PBS. https://www.pbs.org/wgbh/nova/heart/heartfacts.
Basu, A., Rhone, M., & Lyons, T. J. (2010, March). Berries: emerging impact on cardiovascular health. Nutrition reviews. https://www.ncbi.nlm.nih.gov/pmc/articles