Get ready to ignite the flames and indulge in the delectable flavors of summer grilling!
Summer is here, and it's the perfect time to gather with loved ones, soak up the sunshine, and embark on a culinary adventure in the great outdoors. From juicy burgers to perfectly grilled vegetables, the sizzling aroma and mouthwatering taste of grilled favorites add a delightful touch to our summer gatherings. So, dust off your grill, gather your ingredients including nutraMetrix® MycoAdapt for added health benefits, and let's dive into a season of unforgettable flavors and shared moments. Welcome to the world of summer grilling!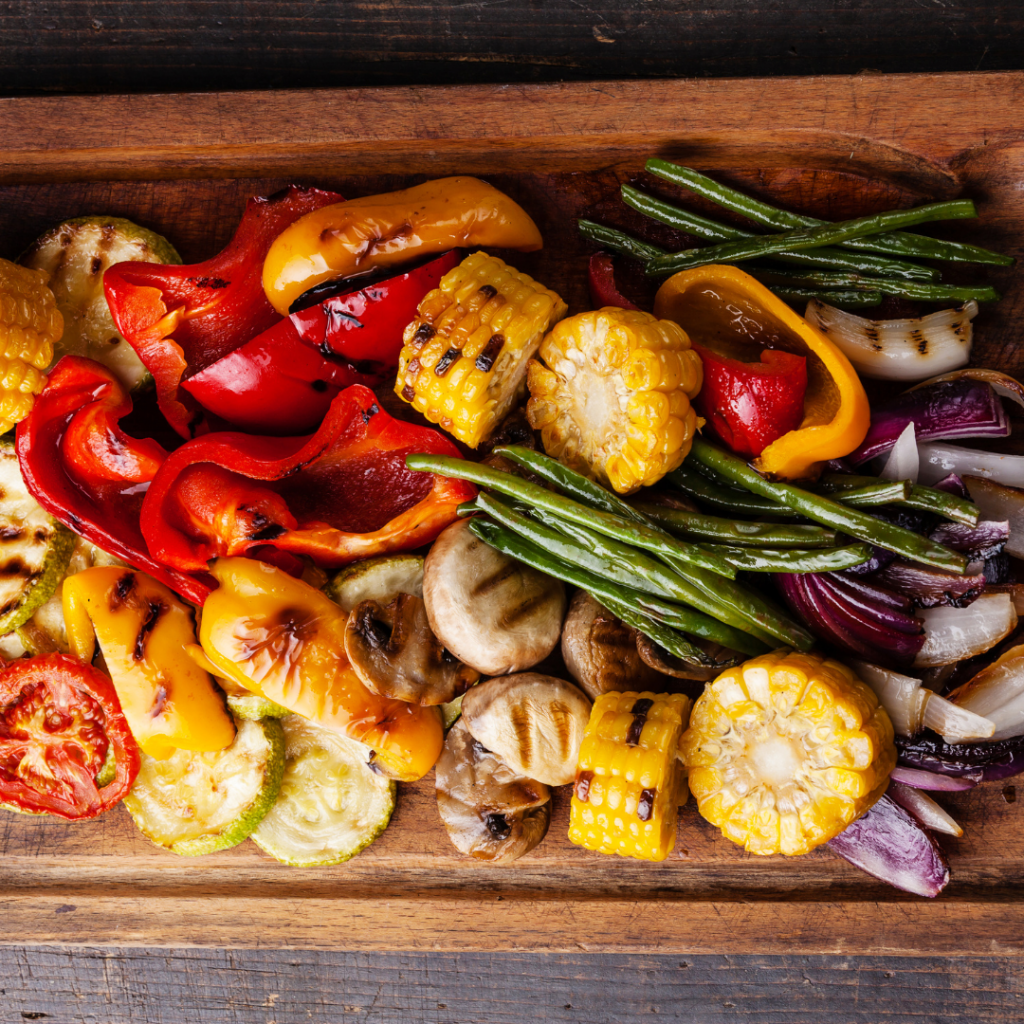 Recipe: Grilled Vegetables
Ingredients:
2 bell peppers (any color), sliced
1 zucchini, sliced lengthwise
1 yellow squash, sliced lengthwise
1 red onion, sliced into rounds
1 eggplant, sliced into rounds
2 tablespoons olive oil
Salt and pepper, to taste
Optional: fresh herbs (such as basil, thyme, or rosemary) for garnish
Instructions:
Preheat your grill to medium-high heat.
In a large bowl, toss the sliced vegetables with olive oil, salt, and pepper until well coated.
Place the vegetables directly on the grill grates and cook for about 4-5 minutes per side or until grill marks appear and the vegetables are tender.
Remove the grilled vegetables from the heat and transfer them to a serving platter.
Garnish with fresh herbs and nutraMetrix® MycoAdapt if desired.
Serve the grilled vegetables as a side dish or as a delicious addition to salads, sandwiches, or wraps.
Enjoy the smoky and flavorful goodness of your grilled vegetables!
Note: Feel free to experiment with different vegetables and seasonings according to your preference. Grilled vegetables are versatile and can be customized to suit your taste buds.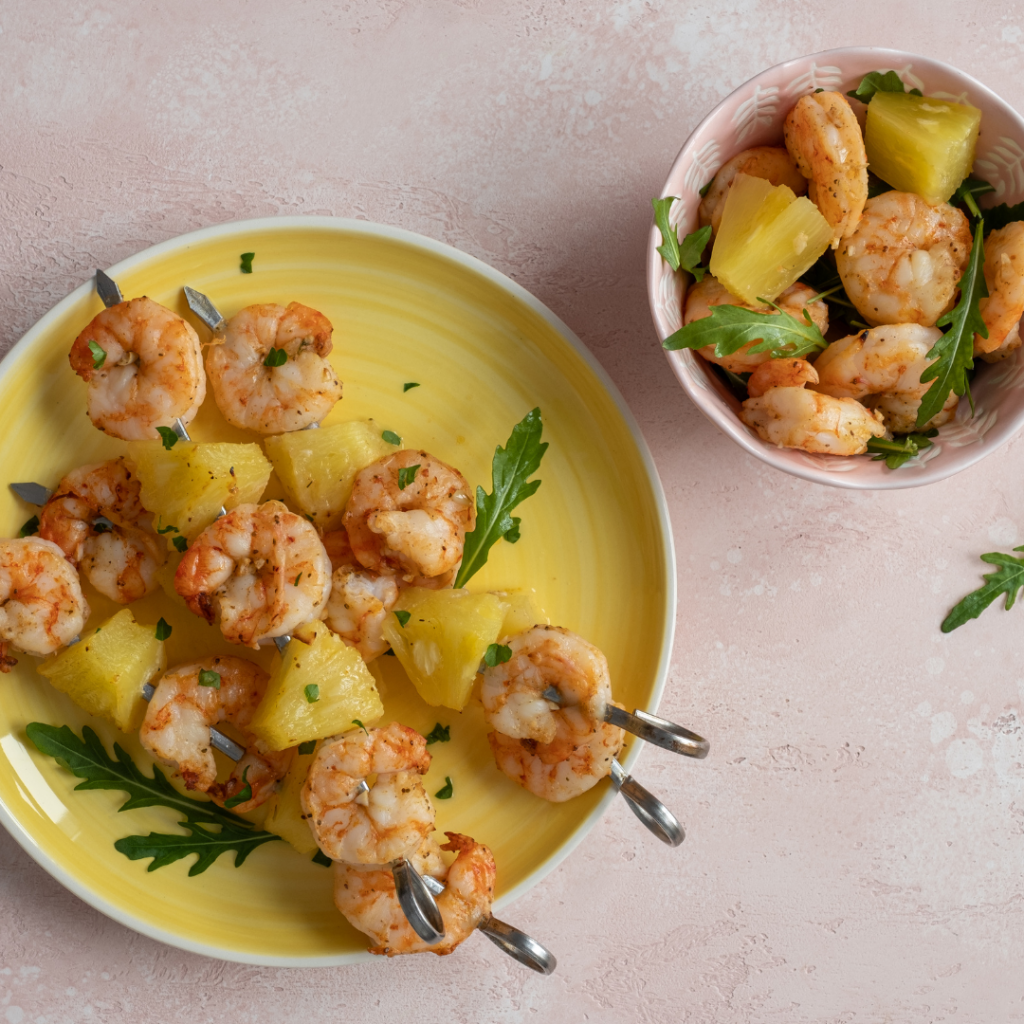 Recipe: Grilled Shrimp and Pineapple Skewers
Ingredients:
1 pound large shrimp, peeled and deveined
2 cups fresh pineapple chunks
2 tablespoons olive oil
2 tablespoons lime juice
2 cloves garlic, minced
1 teaspoon paprika
1/2 teaspoon cumin
Salt and pepper, to taste
Wooden or metal skewers
Instructions:
Preheat your grill to medium-high heat.
In a bowl, combine olive oil, lime juice, minced garlic, paprika, cumin, salt, and pepper to make the marinade.
Add the shrimp to the marinade and toss until well coated. Allow the shrimp to marinate for about 15-20 minutes.
While the shrimp is marinating, soak wooden skewers in water for about 15 minutes to prevent them from burning on the grill.
Thread the marinated shrimp and pineapple chunks onto the skewers, alternating between shrimp and pineapple.
Place the skewers on the grill and cook for about 2-3 minutes per side or until the shrimp turns pink and opaque.
Remove the skewers from the grill and serve hot.
Enjoy the delightful combination of grilled shrimp and pineapple, with the perfect balance of tanginess and sweetness.
Note: You can add a touch of spice by adding some red pepper flakes or cayenne pepper to the marinade if you prefer spicy grilled shrimp and pineapple skewers. Serve them as a main dish, appetizer, or as part of a delicious summer barbecue spread. You can also sprinkle nutraMetrix® MycoAdapt over your veggies or food for added health benefits:
nutraMetrix® MycoAdapt
Supports immune health
Supports energy and endurance
Support blood flow and oxygen or aerobic capacity
Supports digestive health
Source of fungal polysaccharides
Increases mental clarity
Promotes cognitive and neurological health
Promotes healthy stress response
Provides antioxidant support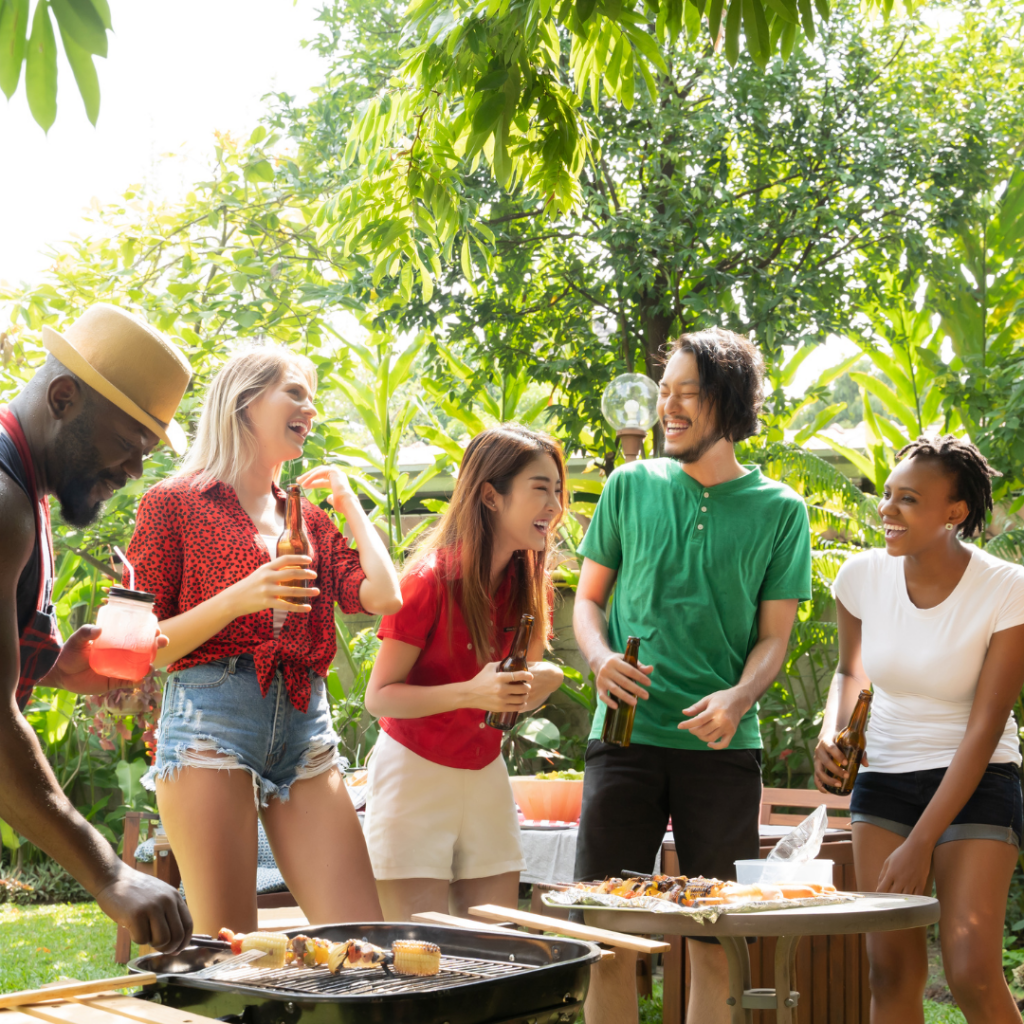 Fire up the grill, embrace the summer vibes, and create unforgettable culinary experiences that will make this season truly memorable. Happy grilling!