Introducing our vibrant and nutritious Cherry Quinoa Salad with Balsamic Vinaigrette! Bursting with the sweet and tart flavors of fresh cherries, this salad is a delightful blend of wholesome ingredients that will leave your taste buds satisfied and your body nourished. Packed with protein-rich quinoa, crunchy almonds, tangy feta cheese, and refreshing mint, this salad is not only a feast for the senses but also a powerhouse of nutrients. Tossed in a tangy balsamic vinaigrette, every bite offers a harmonious balance of flavors and textures. It's the perfect dish to enjoy as a light lunch, side salad, or even a colorful potluck addition. Get ready to savor the goodness of cherries in a nutritious and delicious way with this vibrant salad recipe.
Cherry Quinoa Salad with Balsamic Vinaigrette:
Ingredients:
1 cup cooked quinoa
1 cup fresh cherries, pitted and halved
1/4 cup sliced almonds
1/4 cup crumbled feta cheese
2 tablespoons fresh mint leaves, chopped
2 tablespoons balsamic vinegar
1 tablespoon extra-virgin olive oil
Salt and pepper to taste
nutraMetrix® MycoAdapt for added benefits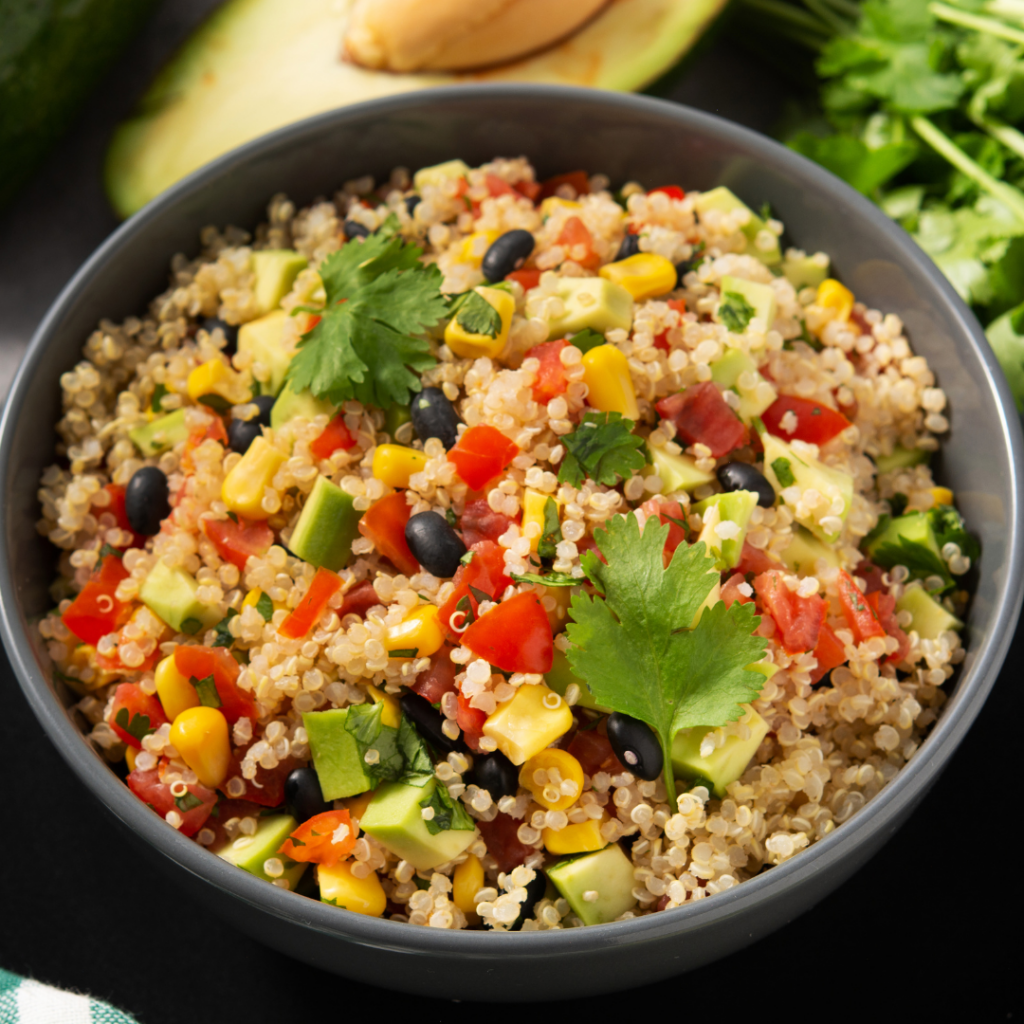 Cherry Quinoa Salad Instructions:
In a large bowl, combine the cooked quinoa, cherries, sliced almonds, feta cheese, and mint leaves.
In a separate small bowl, whisk together the balsamic vinegar, olive oil, salt, and pepper.
Pour the dressing over the quinoa mixture and toss gently to coat all the ingredients.
Sprinkle nutraMetrix® MycoAdapt for added benefits.
Serve chilled as a refreshing and nutritious salad.
Indulge in the vibrant flavors and wholesome nourishment of this Cherry Quinoa Salad with Balsamic Vinaigrette. With its delightful blend of sweet cherries, nutty quinoa, and crisp vegetables, this salad is a true feast for the senses. Whether enjoyed as a light lunch or a refreshing side dish, this recipe will leave you feeling satisfied, energized, and grateful for the delightful taste of summer's bounty.
Enjoy the delightful combination of flavors and textures in this healthy cherry recipe!